Maryknoll Seminary, Mountain View Ca
---



---

Maryknoll (near I-280) at Los Altos, California, in Santa Clara
County, CA, was built in 1926 as a seminary and was converted in 1969
to a residential seminary for Catholic priests.  The Maryknoll Society
is the Catholic Foreign Mission Society of America.

The site is the proud possessor of a priceless Buddhist bell, cast in
1750, in China.


 

How they came by this bell isn't clear (The spoils of spiritual war?).

Maybe it's only fair, since the Tibetan Buddhists have kept in their
custody for the last 300 years a priceless Catholic bell. I guess it's
in storage these days, but it used to hang in the entranceway of the
Jokhang in Lhasa. With the Te Deum... inscribed on it.


---


In the 1970s, Maryknoll at Los Altos became a retirement home for
missionaries.

---
Discussion of name Mt View vs Los Altos [Click]
---
Pictures of Mountain View (Los Altos) around 2002 [Click]
---
Pictures of Mountain View (Los Altos) around 2008 [Click]
---
Pictures of Mountain View from Flickr (a) [Click]
---
Pictures of Mountain View from Flickr (b) [Click]
---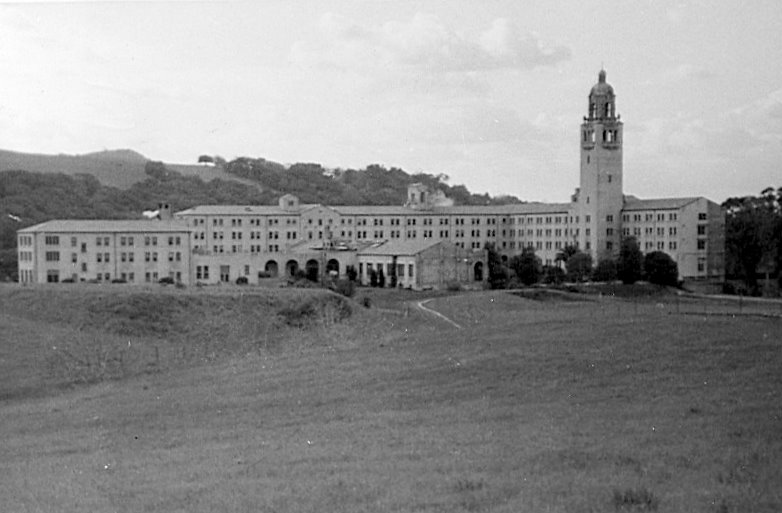 from Roger Kuhn
---
Memoir from a St. Joseph Seminarian (Maryknoll students took classes at St Joseph's) [Click]
---
Mountain View Student Manual [Click]
---
Picture of Mountain View appearing in Maryknoll Magazine [Click]
---
Pictures from Dave Parvin Mt View class of 1961 [Click]
---
Pictures from Jim Pruss Mountain View Class of 52 (1946-53) [Click]